Bush Greetings from Tuningi to you all once again.

Slowly but surely the season is turning and the nip in the early morning air is telling us winter is creeping closer yet again. The grass has already turned golden yellow and dried out and even the trees are starting to lose their leaves. But we are not in the least complaining, because traditionally winter is the best time for game viewing. With the grass short, no leaves on the trees and water only in the bigger dams, Madikwe becomes a game drive paradise.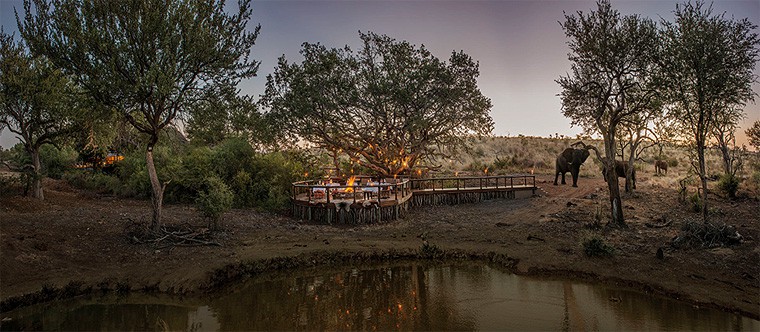 During March we had some incredible game drives and we will share some of the highlights with you. Our four new superstars have yet again produced some of the best sightings this month. Yes you guessed it, I am talking about our coalition of 4 male cheetahs and the highlight was when we found them on a young redhartbeest kill. The kill was still fresh as they had only started on the succulent rear of the redhartbeest. It was rather amazing to see just how quick they stuff their faces to get as much meat in as possible, before they are disturbed by other predators. Lucky for them no other predators showed up and when we went back the afternoon to check on them, we found only bones and 4 very uncomfortable cheetahs.
The Bulaya females and the 3 cubs are also providing us with endless pleasure, especially since they hang around close to the lodge and are the first thing we look for early in the mornings. The cubs are becoming rather big and mom has her handful looking after the 3 youngsters as they start exploring more and more.
Our 2 lion males from the south, the Naledi brothers are as busy as ever and have brand new cubs to show for their effort. The Jamala females have both had new cubs, but are still hiding them in the thickets so we are super excited to get a first glimpse of them. This will make the southern pride a bit of a super pride as they already consist of 15 lions. So I am sure some great sighting is to come of them.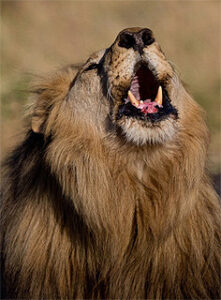 The Wild dogs have as always produced super sightings and one morning we found them running down the road. We must have spent almost an hour with them as we watched them trying to secure breakfast, unfortunately unsuccessfully. Until after a few kilometres they decided to rather head to a watering hole and spent the day lounging around.
The kids program at Tuningi keeps on entertaining lots of children! This month Solomon, Sami & Tobi Mhar who returned to Tuningi, also won one of the clay building competitions.
A new game has arrived at Tuningi and we are calling all children to come and join in the fun!!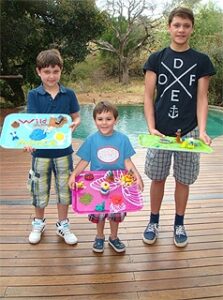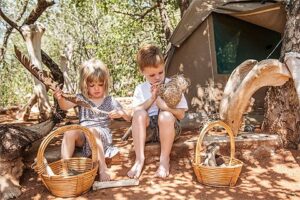 Remember to book your spot at Tuningi for the winter months. Come and enjoy some wine around a cosy fire, relax with a book / camera at the lodge watering hole were animals will entertain you from breakfast to dinner and enjoy the adventure that Tuningi game drive has to offer.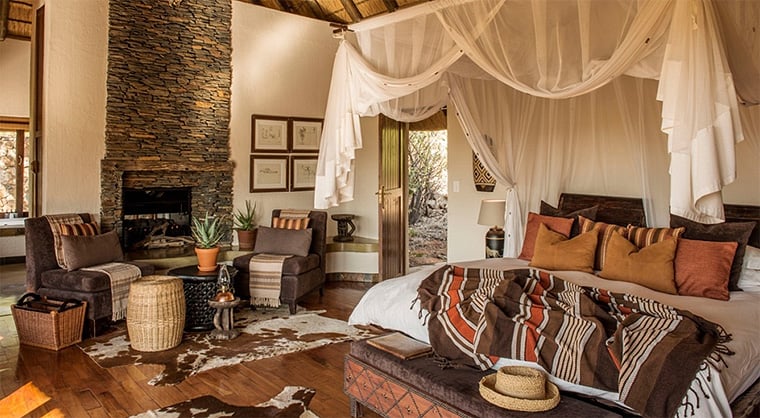 Well that is all from us for this month!
For more daily updates follow us on facebook:
or read all about our guests experiences on trip advisor:
Till next time!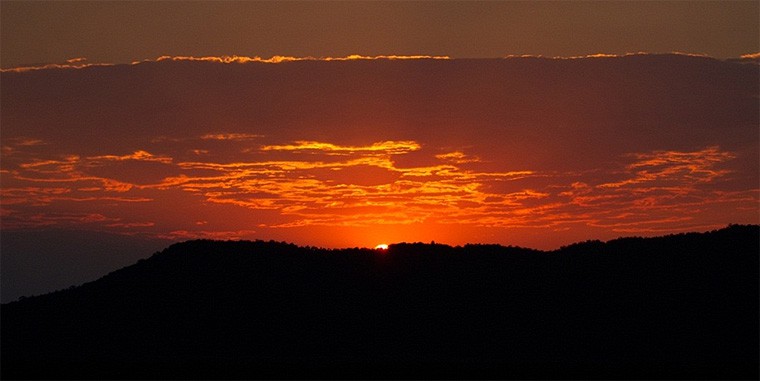 Bush Regards
Christo & The Tuningi Team
For enquiries please contact :
reservations@tuningi.co.za