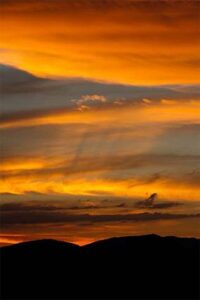 Hallo everyone and Happy New Year to you all!
For us here at Tuningi Safari Lodge it is not just a new year but also a new beginning under the fabulous umbrella of Seasons in Africa. We are extremely excited about this as we have known everyone in the company for many years and just love the idea of working with them all;
Herewith the press release that was sent out:
Seasons in Africa acquires Tuningi Safari Lodge
Seasons in Africa and the Madikwe Collection have affirmed the success of their previous joint tourism venture, Madikwe Hills Game Lodge, by adding the magnificent Tuningi Safari Lodge in the Madikwe reserve, to the Seasons in Africa portfolio.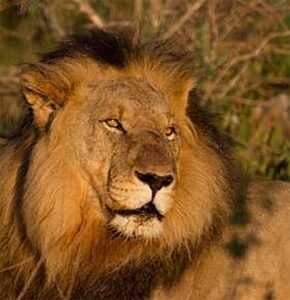 Seasons in Africa is renowned for its diverse and trademark collection of tourism products across Southern Africa and the Seychelles and has been marketing and managing the luxurious Madikwe Hills for several years.
"With this successful alliance, and in line with our consolidation drive, it made sense to put the marketing and management of our Tuningi lodge into the professional hands of Seasons In Africa" says the Madikwe Collection's William Stephens.
Seasons in Africa's MD, Patrick Siebel, is equally enthusiastic about the enhanced working relationship between the two groups. "The Madikwe Hills lodge is a magnificent part of our portfolio but is focused on the luxury, honeymoon and couples market. It is very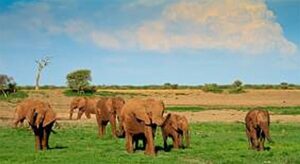 exciting for us to be able to present tourists with another offering in the unique Madikwe reserve, which is more affordable and which welcomes families. Tuningi fills this role perfectly".
The alliance took effect from January 2012.
Tuningi Safari Lodge
The spacious Tuningi lodge accommodates 16 people in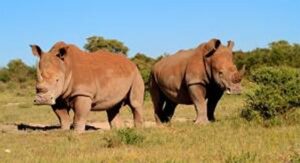 8 elegant, private, free standing rooms that all have large bathrooms, outside showers, fireplaces and fabulous wooden decks with views into the surrounding bush. Without compromising on luxury, Tuningi pays attention to the specific needs of families, and caters for children of all ages, without intruding on the peace and unique bush experience of other guests.
Renowned for its fine cuisine and enthusiastic staff
complement, Tuningi offers a luxurious bush experience with a personal, professional touch.
Madikwe Game Reserve
The 75 000 hectare, malaria-free Madikwe Game Reserve is located in South Africa in the northern reaches of the North West province, near to the Botswana border and 20 kilometres from its capital city, Gaborone.
The reserve is host to a tremendous diversity of fauna and flora including the black and white rhino, buffalo, elephant, lion, leopard, cheetah and wild dog. With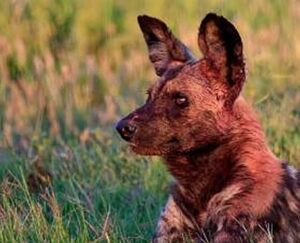 approximately 12 000 animals, the entire Madikwe Game Reserve has been enclosed in a 150km perimeter fence which has been electrified to prevent the escape of elephants and the larger predators. Geographically the region has enormous volcanic intrusions known as Inselbergs, wide open plains and the riverine environment along the Marico River in the east of the reserve.
—————————————————————And back at the Lodge; I asked Christo to tell you about his game drive experiences during January.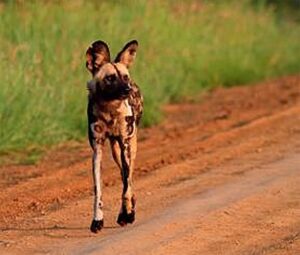 Hi there, can't believe 2012 kicked off with such a bang, well time definitely flies when you're having fun and here at Tuningi there is never a dull moment.
With our summer still in full swing and the occasional thunder shower, everything is still lush and green and that means there are lots of hiding places for our cunning animals, but we still get the best sightings, non the less.
From our previous news letters you would be familiar with the Moakeng Male, our very relaxed young male leopard from the north-west corner of the park. Well we now have a relaxed female that is hanging around the Tlou dam area and is providing us with amazing sightings as she does not mind walking right past the car, (freaking awesome experience).
The small pack of wild dogs has also been keeping us very busy this month, as they were hanging around the western airstrip for a week or two. And as always the most exiting part of a wild dog sighting is the hunt. Because the wild dogs are such amazing hunters you can almost be sure to see a kill when they start hunting, well that is if we can keep up with the dogs as they chase after impala through the bush at up to 60km/h. Yeah I'll understand if you get seasick just thinking about it, he he he.
One of my best sightings this month happened on a damp, dreary and wet morning drive. As we left the lodge a persistent dampening rain set in, not a pouring down drench you rain, but a constant drizzle that makes you long for your bed. I was off to Tlou dam as some one had spotted the relaxed female leopard that is now hanging around there. Slipping and sliding on the wet roads we made our way to the dam, just to arrive to have a fellow guide tell me "Sorry buddy, I tried to stay with her but she went into that thicket just there about 3 seconds ago."
Well you know the story, out with the .458 my trusty rifle and bang, there goes a knee cap, "Sorry buddy". Luckily for him, that morning it was raining and I left my rifle at the lodge, so I just gave his knee cap an evil look and headed of to go and search for the nasty little leopardess that disappeared on me, unfortunately with out success. So drop tailed, bedraggled and wet I set off to Tlou dam as there was a rumour of a big herd of buffalo close to the dam. We stopped at the dam and out of the sickle bush buffalo started pouring. First 5 then 30 and they just kept on coming, they poured over the dam wall towards the dam and we watched as almost 200 buffalo filled up Tlou dam. In the open area around the dam the buffalo are playing, running in circles, young bulls play fighting, groups breaking off and sprinting from one side of the dam to the other, all of them joyous about the light rain soaking them. For 20 minutes it is a sight that fills you with amazement and then slowly the dam empties as the buffalo are swallowed up by the sickle bush again. With soaring spirits, heart thumping and wet, we drive back to the lodge.
Well just goes to show, nature can always deliver.
Till next time
Christo
Well hope you have a great February and looking forward to seeing you at Tuningi, soon!
Why don't you book a romantic Valentine weekend or a fabulous Easter Breakaway!
Keep following us on Facebook to see just how amazing your next holiday could actually be!
Warmest regards
Heidi and the fabulous T-team
P.S. Remember to befriend us on FACEBOOK for daily updates of sightings and special rates!
For enquiries please contact :